Assistenza Whatsapp Mobile
+39 392 3068519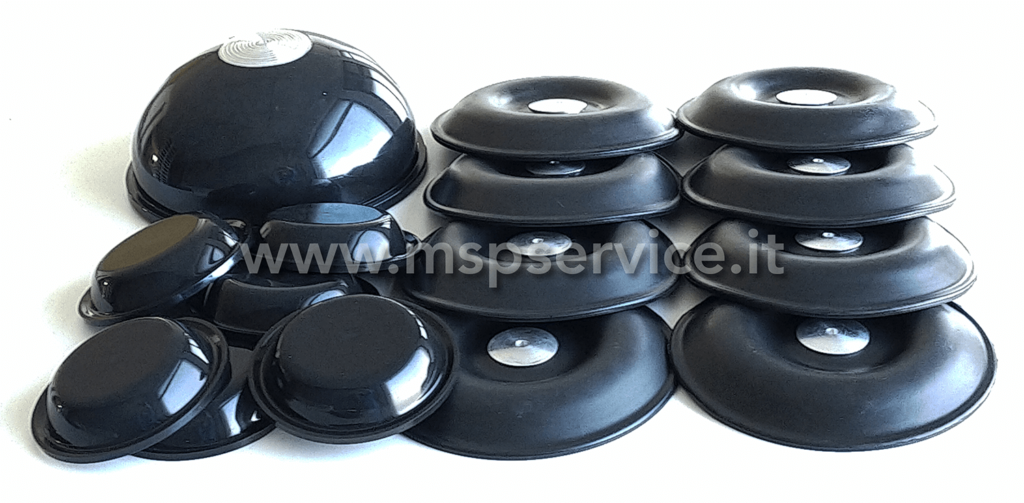 Diaphragms
High availability of compatible NBR and POLYURETHANE hydraulic breaker diaphragms in stock.
We produce rubber diaphragms of different types, for different sectors of application also with metal, ptfe and nylon elements.
Nitrile rubber, polyurethane, silicone, are some of the compounds used in the production of diaphragms, with customized solutions to satisfy the different needs of use.
In fact, our diaphragms are made with compounds studied according to the sector of application for which they are planned. Each product responds to high standards of resistance over time, in the name of the quality that characterizes us.