About us
Marchi Spare Parts Service
Leader in spare parts for hydraulic breakers
MSP SERVICE is a young Italian company with years of experience in the world of seals and sealing systems for earthmoving machinery.
Founded with the aim of establishing itself as a valid reference in the supply of spare parts for hydraulic breakers of all brands.
We provide compatible and original spare parts at national and international level.
1995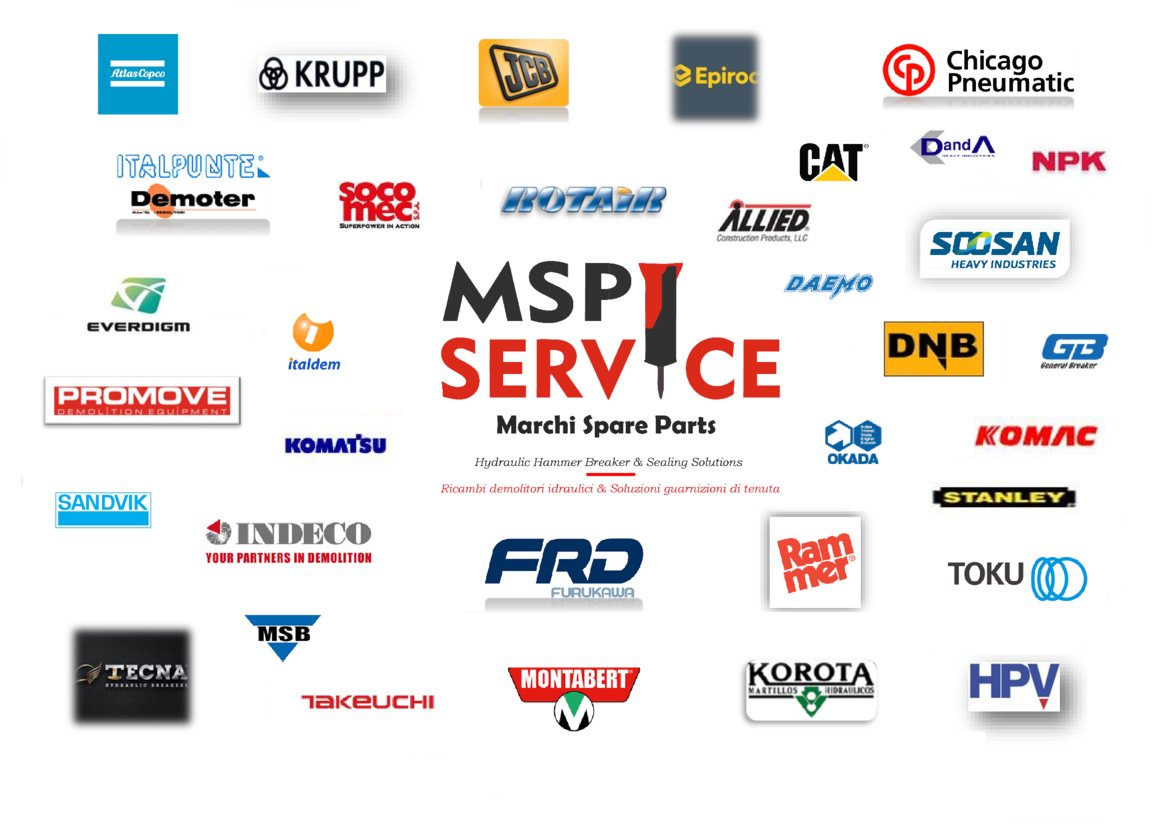 More
About
Marchi Spare Parts
MSP SERVICE proposes itself as a partner for any manufacturer or retailer who wants to lighten its warehouse, but at the same time expand its product range, with answers and solutions always valid.
Our warehouse has a large assortment, always available, with delivery within 24 hours through the best couriers.
We have the expertise and experience to provide a quality service, in the aim of always offering you assistance in a timely and professional manner. The customer is always at the centre of our interests and solving his needs on time is a priority for us.
We guarantee immediate feedback to customer requests by offering products with a high quality/price ratio.
We are always ready to make new investments in terms of reducing costs and being more and more competitive.